UL Water Test on Channel Letter Signs
November 17th, 2017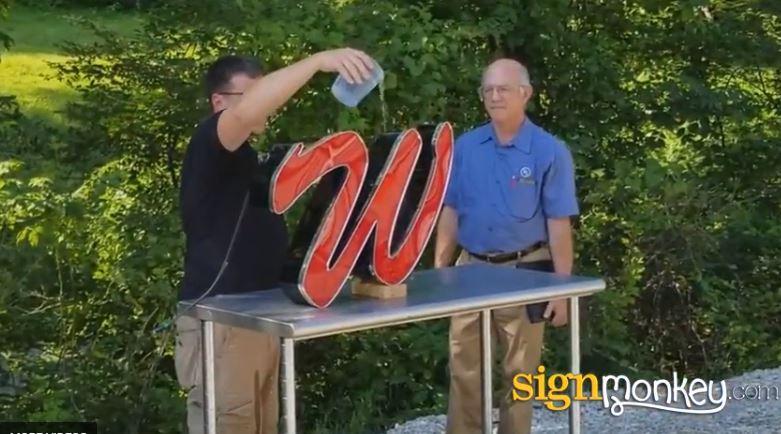 Underwriters Laboratory requires water testing of all UL Listed Channel Letters. This is a test to confirm that water does not get on any critical electrical components when exposed to weather.
This water test is performed by pouring a gallon of water over the top of the letter. The letter face is then removed and inspected to see if water is on any of the electrical connections. Our LEDs are rated waterproof and can endure large amounts of water.
Channel Letters will always have condensation inside from temperature and humidity changes, Our letters are designed to drain condensation through weep holes in the bottom.
All our electrical products carry the UL label and are exposed to tests like this and other rigorous tests to assure a safe and long lasting product.