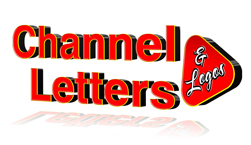 Channel Letters with EZLit Plug-n-Play System
Our patented plug-n-play channel letters system allows Non-Electricians to install UL Listed Lit Channel Letters. The fastest and simplest installation available.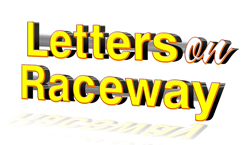 Raceway Mounted Channel Letter Signs
Letters and shapes are mounted to an aluminum box behind the sign. Box contains all electrical connections and installation is simplified.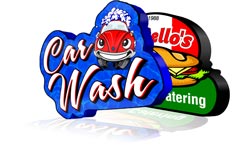 Self Contained Lit Shape Signs
Simple one piece Signs with all lighting components inside. If you can install a light fixture then you can install our Lit Shape Signs.
Easiest Sign Installation Systems
All our signs ship 100% complete with LEDs installed and ready to install, no assembly needed
Check out our customer reviews
Why Choose SignMonkey.com

While other electric sign manufactures will tell you three or four weeks for manufacturing. SignMonkey.com ships all our signs within five working days.

All our products are built for easy installation by a general handyman. Our goal is to help our customers purchase and install their own signs, simply and safely.

Our pricing is True Wholesale; this means you are buying directly from a large manufacturer that builds thousands of electric signs per year. Be assured we have the highest quality control standards. When you sell as many signs as we do, the last thing you want is quality issues.
Design & Price Live Online
Use our online sign builder to design and price a sign yourself.
SignMonkey News
Insights into our products, technology, and our culture.
Any Questions?
We love to hear from our customers.
Give us a call at (304) 399-3503