Pvc Letters & Logo Shapes
PVC Letters & Logo Shapes
PVC letters and logos are cut from impact resistant PVC. Sign face can be decorated in any color or full color print. Edges are unprinted and are available in black or white. Designed for easy customer interior installation. Signs ship 100% complete, including mounting pattern. Can be stud mounted or installed with double sided tape depending on mounting surface.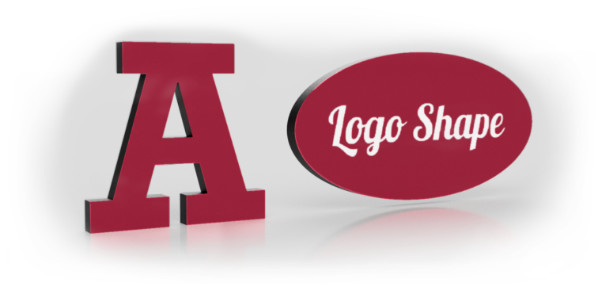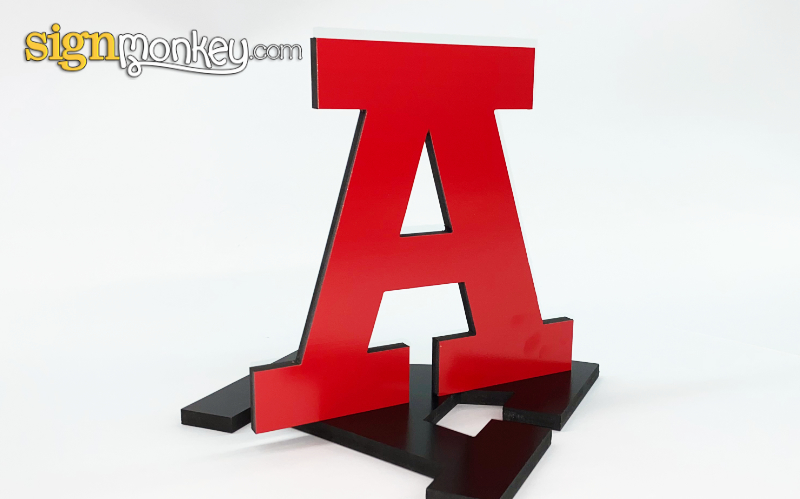 PVC Letter and Logo Construction
Cut out from 1/2" thick PVC with precision CNC equipment. Highly impact resistant for durable interior installation. Satin finish for a clean interior look.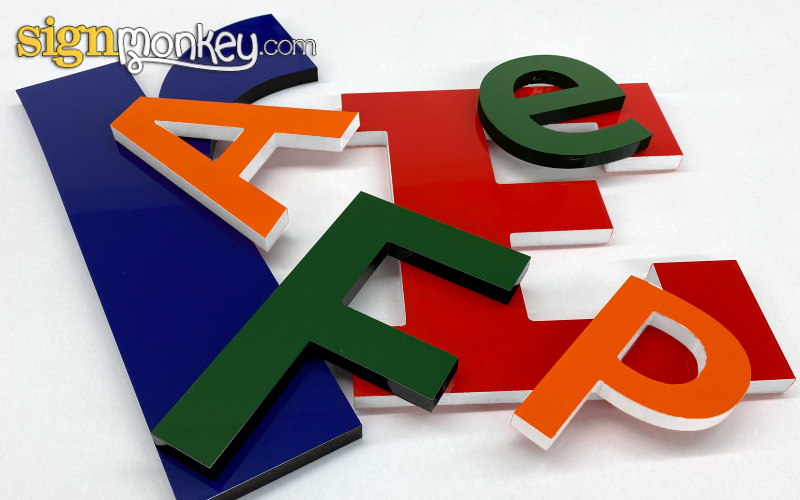 PVC Colors and Graphics
Signs faces can be Black or White unprinted, or printed any color. The edges of the sign have a choice of Black or White. Colors are interior fade and impact resistant.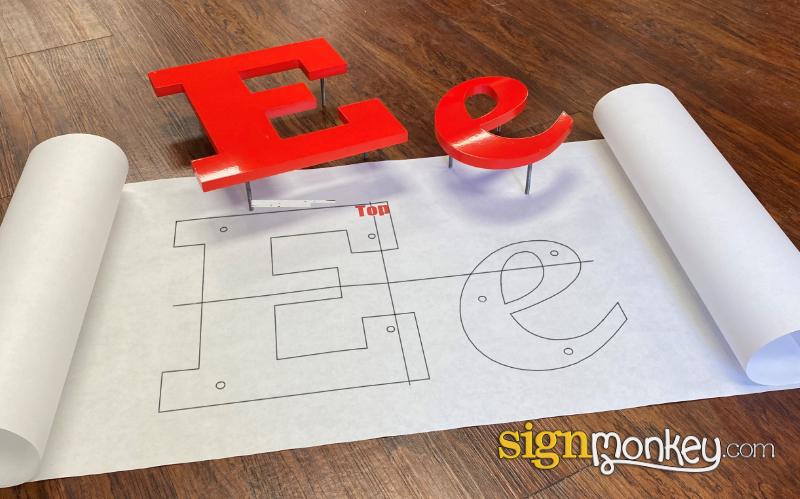 Dimensional Sign Mounting Pattern
All signs include a pre-spaced installation pattern. Stud mounted letters will include a paper drill pattern that makes leveling and centering your sign easy and fast. . For VHB Tape installation, SignMonkey will provide an adhesive vinyl pattern.
Easy Installation
Our products are designed to be installed by people with limited experience.
Charles Coooper
"I did it all myself and i saved more than 50% than it would have cost from my local sign company. Seriously!!"
Austin
"We honestly saved around $3000 dollars by using sign monkey and installing ourselves!"
Shipping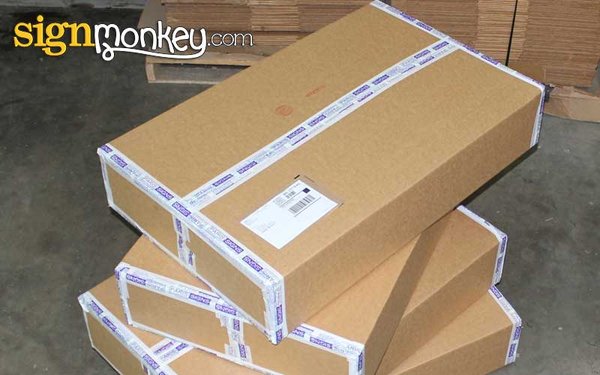 UPS Shipment
All products small enough to fit into a box are shipped via UPS. We pack multiple items in each box and pack them to arrive in perfect condition. Products are shipped ready to install. You simply take the boxes to the installation site, carefully remove them from the packing and install. There is no assembly required.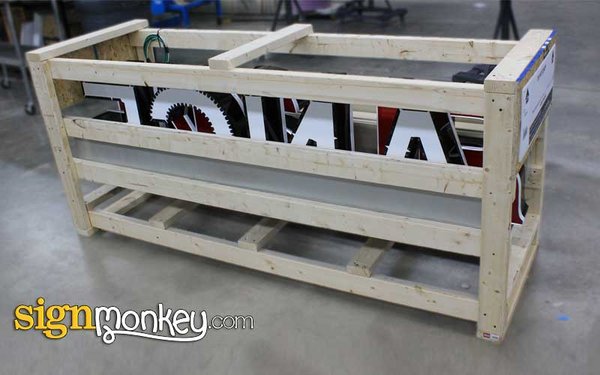 Truck Freight Shipping
When a product is to big to ship UPS, we will ship your item via truck freight. Your product will be ready to install directly from the crate. You simply take the crate to the installation location, unpack it, and install it onto the wall. Our crate is designed for your item to arrive in perfect condition.