SignMonkey News
Insights into our products, technology, and our culture.
Roof Mount Angle Bracket | December 8th, 2017
If you're mounting your sign to a roof, you're gonna need a roof mount bracket. This video tells all about how to mount our Roof Mount Bracket
UL Water Test on Channel Letter Signs | November 17th, 2017
Underwriters Laboratory requires water testing of all UL Listed Channel Letters. This is a test to confirm that water does not get on any critical electrical components when exposed to weather.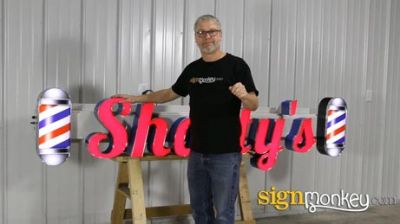 Channel Letters with Standard Componets | March 21st, 2017
Our customer built this sign with our Sign Builder application with instant pricing.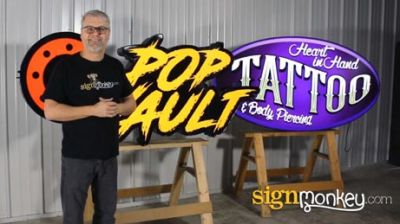 Lit Shape Custom and Standard Shape | March 7th, 2017
Showing the available custom shape options, all signs ship 100% complete and ready to install.Our Lit Shape Signs are sometimes referred to as Cloud Signs.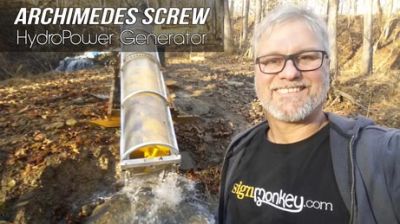 Archimedes Hydropower Screw Generator | February 20th, 2017
A little side project for SignMonkey.com to see if we could generate power from a stream at Tony's farm.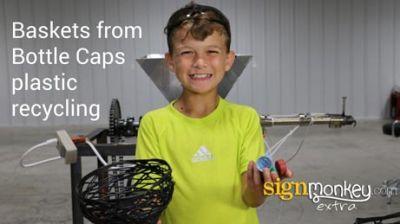 Baskets from Bottle Caps | September 13th, 2016
This is a interesting side project that I am working on with my sons, I thought I would share with our SignMonkey friends.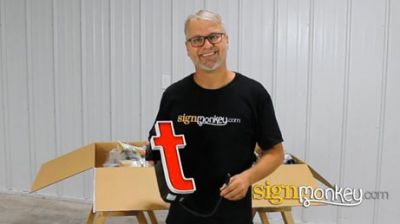 What's in the Box EZLit Plug n Play Channel Letters | August 24th, 2016
Take a look inside the box to see our patented EZLit Channel Letter Installation System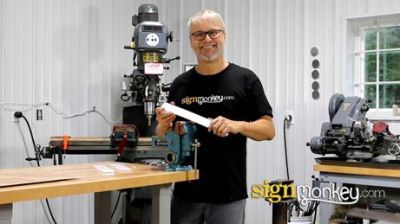 Plastic Sign Face Material Testing | July 28th, 2016
Break testing sign plastic including polycarbonate, modified acrylic and cast acrylic. Also describing the positives and negatives of each plastic for sign faces.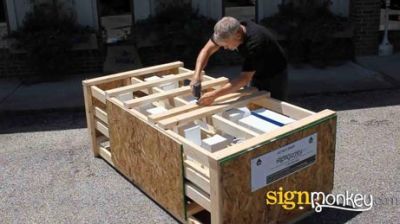 Raceway Sign Receiving and Uncrating | July 21st, 2016
How to remove our raceway mounted channel letters from the shipping container.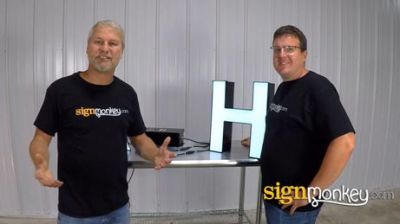 UL listing and Quality Control for Channel Letters | July 1st, 2016
Showing some of the features of a UL Listed channel letter and the quality control tests.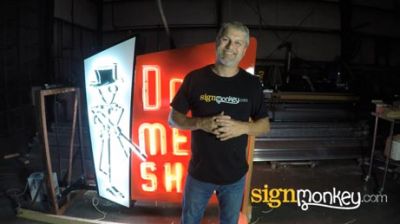 Neon on Antique Electric Sign Installation | June 22nd, 2016
The final step of refurbishing a antique electrical sign was to install new neon and transformers.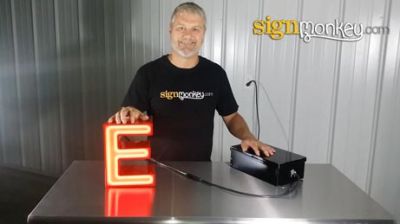 Exposed Neon Channel Letters | June 13th, 2016
Our EZLit channel letters can be built as a faux Exposed neon sign.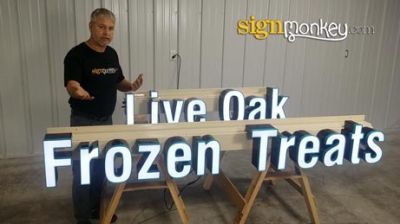 Raceway Mounted Channel Letters - Master Slave Configuration | June 7th, 2016
Easy installation of two part raceway channel letters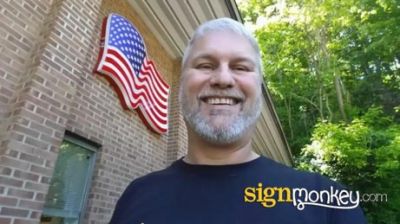 American Flag Install - 2 minute video | May 31st, 2016
Installing American Flag Self Contained Sign on brick structure